La Leona Waterfall  Liberia.
How to get to La Leona Waterfall from Liberia Guanacaste in Costa Rica
La Leona Waterfall Liberia, Guanacaste.
Guancaste is the province number 5 in the country of Costa Rica and Liberia is considered one of the main cities in the province of Guancaste. La Leona Waterfall is located 20min away from Liberia downtown and 30min away from the Liberia Guanacaste international airport (LIR).
How to get from Liberia to La Leona Waterfall?
To be honest there aren't many options to get from Liberia to La Leona Waterfall, it's either: You drive with your own car, arrange transportation with us directly or take the bus (the bus has only 2 schedules and that's why it is not very reliable to depend on it) here are your options:
By bus:
La Leona Waterfall is located in the small town of "Curubandé", 20min outside of Liberia downtown. The Comapany that provides this bus service is called "TRANSBASA"
The bus leaves from the "Terminal de Buses Municipal de Liberia"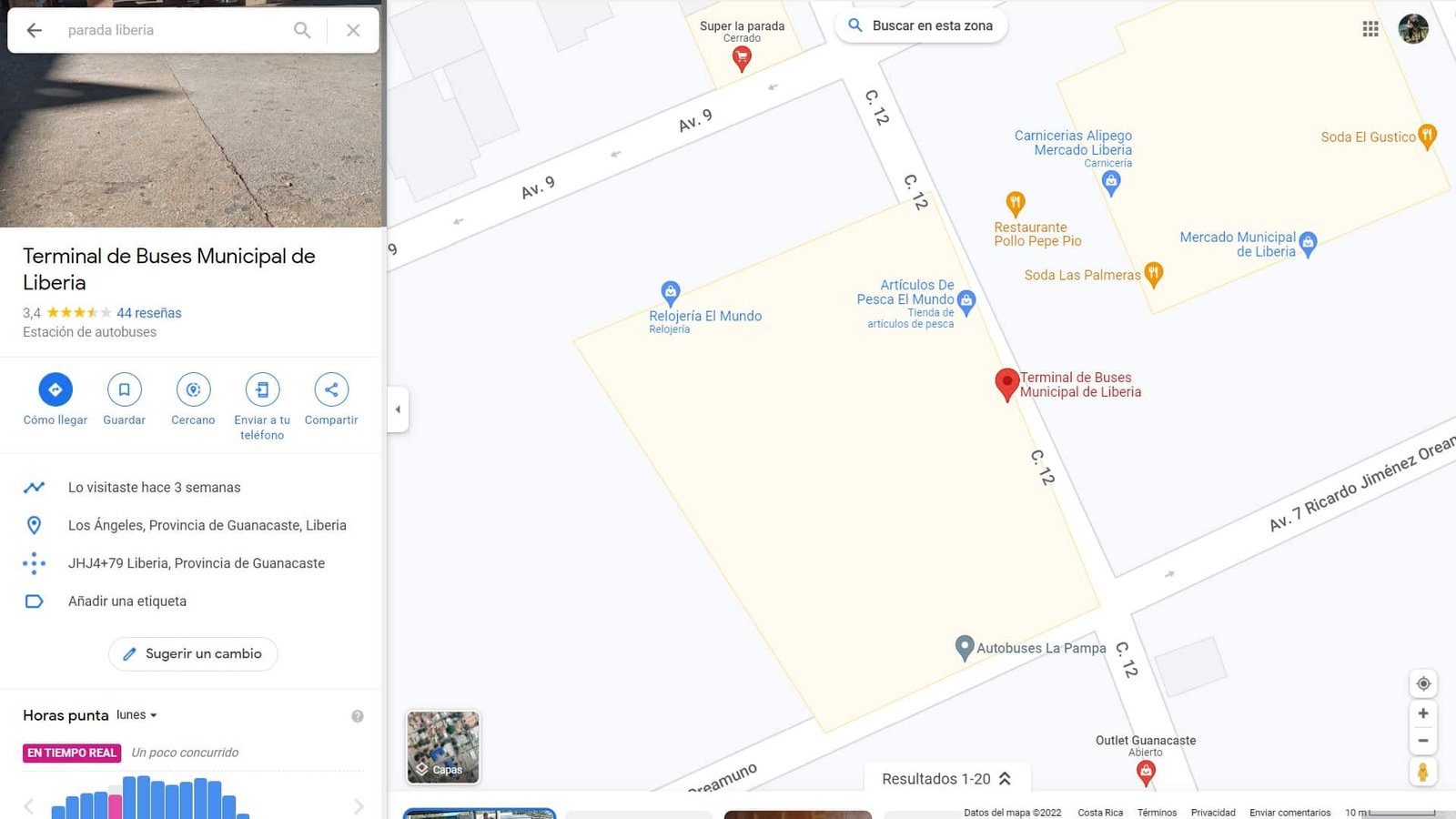 Now, the issue with the bus is that there are only two schedules:
*Sale Liberia (Leaves Liberia)
*Sale Curubandé (Leaves Curubandé)
The times marked in red color means that the schedule only applies on week days, meaning that those times won't be available on the weekends
As you see, the issue with the bus schedule is that it doesn't give you many options to choose and you would have to either take the bus and wait in Curubandé but on the way back you might have to pay for a taxi in order to get back to Liberia because the last bus leaves from Curubandé to Liberia at 1:15pm.
By Taxi (Private Transportation)
Depending on how many people you have in your party you can choose to arrange a private car to do this service for you. Here with us we are able to send you a quote for round trip transportation from Liberia to La Leona Waterfall and back to Liberia.
Just to give you an idea, if you have from 1 to 4 people in your party a private sedan car cost $25 round trip from downtown Liberia to La Leona Waterfall, if you have more people in your party then we would need to get you a van to provide transportation you can request a quote in the following link: Get A Quote with us
Using the link above you can request a quote for transportation directly with us.
The Road
The road to get to the parking lot of La Leona Waterfall is perfectly paved and in good condition. You have to take the road heading towards Rincon de la Vieja National Park. You can find our exact location on Google Maps as: La Leona Waterfall Official – Catarata La Leona.  Now when looking for our location make sure it is the one with over 200 hundred reviews on Google Maps. There are many locations on Google Maps to get to La Leona Waterfall… here is what happens, many people in the town have created locations to their parking with the name of the waterfall, some of them do tours ilegally, meaning they are not insured and use unauthorized trails to do the tour. When booking a tour make sure you book with the best and that's us… We guarantee you this and we have a lot of reviews from previous customers to back it up.
Our Reviews
As I mentioned it before, we have a lot of reviews and you should take the time to read them yourself, these are real stories from real families who have had a blast with our staff and our company La Leona Waterfall Adventure Tour.
Sarah-Maude Pelletier
2022-06-16
It was very beautiful! I really really love my experience! The guide was very interesting and I felt safe with him! I really recommend you to do this activity, it's the best adventure I did in Costa Rica!
Veronika Chervenska
2022-06-14
It was a great hike, one of the best experiences we had as a family in Costa Rica (2 adults, 3 kids ages 10 thru 15). Our guides, Vladimir and Victor, were great! We made it to and from the waterfall in about 2 hours, it'll take more if you're not an experienced hiker or with a larger group.
The guides were knowledgeable and made us feel safe. I highly recommend!
Great family experience.
Victor was amazing. I had so much fun. I would recommend this tour to anyone looking for a nice hike with beautiful scenery. Plus cliff jumping. Our guide made our experience that much better. Thank you again Victor.
This is a great tour. Guide named Victor was awesome. Get to see and swim in the falls and has a nice hike. Definitely recommend.
Very beautiful waterfall, especially the way to it. Vladimir was a great and very helpful guide
Stacie Fitzgerald
2022-06-09
Absolutely amazing—- the best thing you will do in Costa Rica hands down. The perfect amount of adventure and risk, with a safe guide constantly with you to ensure your experience is perfect. Bring water shoes, wet bag, and your camera!!!! We were here for our 25th wedding anniversary and it was incredible, hiking in the rainforest, a cave, rock formations, rivers, swimming with guide ropes, and of course the waterfall. Victor was a perfect, patient, professional guide. Ask for him!!!
An amazing experience with our tour guide Randall. A guide full of energy and positive energy. Made our family of 4 feel extremely special, taking great care of us, we felt safe and well guided making us a priority. Second tour with him as we requested him from the previous tour/ day we had with him. Thank you Randall and Fabricio for coordinating this tour and making it so easy to book. Pura Vida Costa Rica
Francisco was the best tour guide I've ever had for an outdoor adventure. Not only did he inform me and point out the beautiful trees, rock formations, birds calls , blue morph butterflies, cave bats ( which I then asked not to point out any more because they spook me ! ) He also kept a watch on my every step, hand hold and maneuvering along the trail, over the rocks, crossing the river and handling of the ropes and steps along the way. He was always a step ahead with his hand out to assist and was 100% attentive to my safety. Francisco is highly experienced, well informed, strong, confident & kind as he guided me on this amazing journey on an intermediate level trail. I couldn't have done it alone. He also took fabulous photos for me along the way.. Last but not least, the adventure to the waterfalls , & the pools and the exquisite beauty was simply Amazing Grace !!! Don't miss this one 🦋😎 …Thank you, La Leona ~ Francisco & La Leona Waterfall Official Tour Co.Nancy ( Monterey, CA )

Elizabeth F
August 15, 2022.
Verified
La Leona Waterfall Excursion Our guide Ian went above and beyond in terms of knowledge, safety, kindness, and patience. We had an absolutely amazing adventure with him leading us across the Rio Blanco, up rocky trails, through cavernous spaces and finally to the falls. We dove under the falls and jumped into the pools of an indescribable blue. Ian pointed out all types of flora and fauna along the way, educating us about this bountiful country. We will come back again and again and specifically use this tour company and hopefully Ian.

U9208CZkaren
August 15, 2022.
Verified
Don't miss the La Leone Adventure Hike! I cannot recommend this guided hike enough. La Leone waterfall is one of the most beautiful places I have ever seen and our private guide from this company was just wonderful. He really went above and beyond to give us an amazing adventure. It was so much more than I even expected when I booked the hike. I loved that booking private allowed us to go at a much earlier time and so the trail was much less crowded. On our way out I noticed bigger groups coming through and I'm glad we'd been there early to enjoy a bit more solitude. We saw beautiful blue Morpho butterflies, bats, caves, waterfalls and the most gorgeous blue water. It was my favorite activity of our trip (and we did alot!)

Verified
Incredible Family Experience! We just had the most incredible day at La Leona Falls! Our family of 4, including 2 teens, spent the whole day there. Our enthusiastic, experienced and friendly tour guide Randall was the best!! First we hiked to the waterfall, which was challenging walking through rushing water, but such a great adventure. Then we were driven to Canon de la Viejo Lodge where we did the zip lining on 8 stations. Amazing views flying over the jungle and river! Our favorite next was tubing down the river. The ride was so fun because it included moderate rapids! We then had a nice lunch at the lovely restaurant on property. Our last activity was going to the hot springs which is located on a beautiful spot next to the river. There we were slathered in warm volcanic mud, rinsed off in the river and outdoor showers, and then relaxed in the 3 separate pools, each with different temps. This tour is well worth the trip if you are near Liberia. Fun was had by all!

Jeanette M
August 8, 2022.
Verified
Amazing hike and waterfall Such an amazing and cool experience. We paid for the private tour and it was well worth it. From the hike to the cliff jumping to the waterfall itself, it was all so cool and amazing. Our tour guide John was super knowledgeable about the area, plants and trail. Made for such an amazing excursion. It was probably the best thing we did on our trip and highly recommend it!

Verified
Amazing Waterfall Tour with Outstanding Guides This was an experience of a lifetime for our party of 8, 4 adults and 4 teens. We are so glad we found La Leona Waterfall Adventure Tour. Our guides Jeremy and John were both wonderful. Ask for them!! They kept us entertained the whole time and you could tell how much they loved sharing this beautiful place with us, It was truly unbelievable. There were not many people on the trails to and from the waterfall so you really get to feel like it is your own private tour with no one else in all your pictures!! If you can add this adventure to your travel plan, it will be worth it!! Can not recommend it enough.

Raphaelle W
August 3, 2022.
Verified
Fantastic excursion! The La Leona Waterfall Adventure Hike was the highlight of our vacation! If you're looking for a bit of adventure in a gorgeous setting, this is the trip for you. (Just make sure you pack water shoes.) The tour operators are well organized and our guides, Jeremy, Kevin, and Allan were very experienced and knowledgeable and made for a super fun excursion. Highly recommend this!

Verified
Great trip! This trip was SO FUN! The hike included jumping in bright blue pools, a little rock climbing, going through caves, and finally swimming through a beautiful canyon to a waterfall! Our guide, Vladimir, kept me and my kids (11 and 8) safe and kept us entertained with local history and information about the ecology of the area. Go! You won't regret it!

Pipe Dream Charters
August 1, 2022.
Verified
Waterfall We had a great guide who led us to the waterfall. The hike and waterfall are beautiful and definitely worth the trip.
Verified
Epic experience One of the highlights of our trip for sure! The adventure was incredible but Jeremy elevated the whole experience. He was so knowledgeable yet fun and got my 9 year old to loosen up and explore without any fear. Book private, it's totally worth it and you won't regret it for a moment. It's simply A Cachete!!

Kimberly P
August 1, 2022.
Verified
Amazing adventure We had an incredible time with Fabricio, Victor, Jeremy, John, and Joseph. We came with lots of young children and they made this hike so much fun! They made us feel safe while providing them with an incredible adventure. The end waterfall was spectacular. I couldn't recommend enough! This hike is physically intense but was so worth it! The guides pointed out monkey, plants, and different insects to us along the way. Thank you for a great afternoon in Costa Rica. Pura Vida!
What are you waiting for to do this tour? We guarantee you it will be one of the highlights of your trip in Costa Rica.